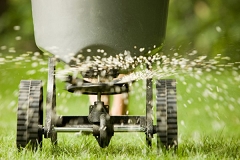 First Choice Tree Care, servicing Central and Southeastern Wisconsin, today announced it has expanded into full scale lawn and garden maintenance services with the recent acquisition of the assets of the Milwaukee firm "Trees Are For Us," formerly owned by Angelo Jose Loyo and his wife Marilyn. Jose Loyo will continue to operate the landscape maintenance business for First Choice Tree Care, under the name, First Choice Land Care, LLC. The purchase price is undisclosed.
The landscape business will currently service residents in the North Shore areas of Fox Point, Shorewood, River Hills, Whitefish Bay, Bayside, Glendale, Brown Deer, Germantown, Cedarburg, Thiensville and Mequon. The business will service the western suburbs of Wauwatosa, Brookfield, Pewaukee, Oconomowoc, Chenequa and Delafield.
"In addition to comprehensive tree care services provided by our ISA-certified arborists for commercial and residential properties, First Choice is now able to offer present and new customers full tree and landscaping planting and lawn maintenance services for their properties," said Ken Ottman, owner of First Choice Tree Care.
Landscape services now offered by the company include lawn mowing and aeration, sod planting, mulch delivery and distribution, lawn fertilization and weed control, flower bed planting and weeding, topsoil and fill delivery and fall and spring cleanup in addition to other maintenance services. Ottman added that the new services will include residential snowplowing in the winter.
"It is important to note that the additional services of First Choice Land Care will in no way diminish the highly reputable tree and shrub preservation, tree pest diagnosis and treatment (including treatment of the Emerald Ash Borer), and tree planting, pruning and fertilization
which has always been and will continue to be the mainstay of our business," added Ottman.
The company also provides storm damage tree repair or removal, high tech cabling and bracing and tree and stump removal. "All of these services are provided by ISA-certified and fully insured career arborists," Ottman stressed.
About First Choice Tree Care
First Choice Tree Care is a full-service arboricultural firm that services residential, commercial and municipal clients in Central Wisconsin and the greater Milwaukee area. The firm is unique in that it employs only ISA-certified, career arborists. They are consummate professionals, fully insured and fully trained on all aspects of tree care and preservation. First Choice Tree Care serves more communities than any other Wisconsin tree-care company, and has local offices in Mosinee and Mequon, Wisconsin. For more information, please visit: www.firstchoicetreecare.com.